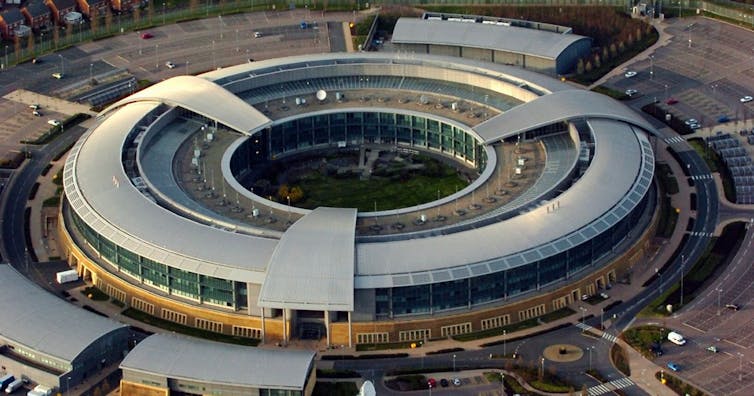 In this guest post, Dan Lomas, Programme Leader, MA Intelligence and Security Studies, University of Salford, explores the British government's new 'anti-fake news' unit.
The decision to set up a new National Security Communications Unit to counter the growth of "fake news" is not the first time the UK government has devoted resources to exploit the defensive and offensive capabilities of information. A similar thing was tried in the Cold War era, with mixed results.
The planned unit has emerged as part of a wider review of defence capabilities. It will reportedly be dedicated to "combating disinformation by state actors and others" and was agreed at a meeting of the National Security Council (NSC).
As a spokesperson for UK prime minister Theresa May told journalists:
We are living in an era of fake news and competing narratives. The government will respond with more and better use of national security communications to tackle these interconnected, complex challenges.
Parliament's Digital, Culture, Media and Sport Committee is currently investigating the use of fake news – the spreading of stories of "uncertain provenance or accuracy" – through social media and other channels. The investigation is taking place amid claims that Russia used hundreds of fake accounts to tweet about Brexit. The head of the army, General Sir Nick Carter, recently told the think-tank RUSI that Britain should be prepared to fight an increasingly assertive Russia.
Details of the new anti-fake news unit are vague, but may mark a return to Britain's Cold War past and the work of the Foreign Office's Information Research Department (IRD), which was set up in 1948 to counter Soviet propaganda. The unit was the brainchild of Christopher Mayhew, Labour MP and under-secretary in the Foreign Office, and grew to become one of largest Foreign Office departments before its disbandment in 1977 – a story revealed in The Guardian in January 1978 by its investigative reporter David Leigh.
This secretive government body worked with politicians, journalists and foreign governments to counter Soviet lies, through unattributable "grey" propaganda and confidential briefings on "Communist themes". IRD eventually expanded from this narrow anti-Soviet remit to protect British interests where they were likely "to be the object of hostile threats".
---


Read more:
Good luck banning fake news – here's why it's unlikely to happen


---
By 1949, IRD had a staff of just 52, all based in central London. By 1965 it employed 390 staff, including 48 overseas, with a budget of over £1m mostly paid from the "secret vote" used to fund the UK intelligence community. IRD also worked alongside the Secret Intelligence Service (SIS or MI6) and the BBC's World Service.
Playing hardball with soft power
Examples of IRD's early work include reports on Soviet gulags and the promotion of anti-communist literature. George Orwell's work was actively promoted by the unit. Shortly before his death in 1950, Orwell even gave it a list of left-wing writers and journalists "who should not be trusted" to spread IRD's message. During that decade, the department even moved into British domestic politics by setting up a "home desk" to counter communism in industry.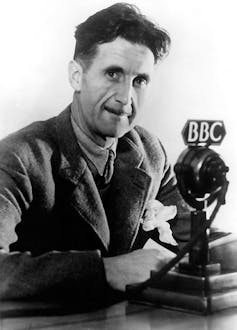 IRD also played an important role in undermining Indonesia's President Sukarno in the 1960s, as well as supporting western NGOs – especially the Thomson and Ford Foundations. In 1996, former IRD official Norman Reddaway provided more information on IRD's "long-term" campaigns (contained in private papers). These included "English by TV" broadcast to the Gulf, Sudan, Ethiopia and China, with other IRD-backed BBC initiatives – "Follow Me" and "Follow Me to Science" – which had an estimated audience of 100m in China.
IRD was even involved in supporting Britain's entry to the European Economic Community, promoting the UK's interests in Europe and backing politicians on both sides. It would shape the debate by writing a letter or article a day in the quality press. The department was also involved in more controversial campaigns, spreading anti-IRA propaganda during The Troubles in Northern Ireland, supporting Britain's control of Gibraltar and countering the "Black Power" movement in the Caribbean.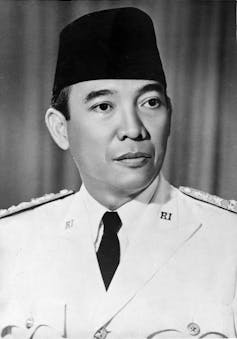 Going too far
IRD's activities were steadily getting out of hand, yet an internal 1971 review found the department was still needed, given "the primary threat to British and Western interests worldwide remains that from Soviet Communism" and the "violent revolutionaries of the 'New Left'". IRD was a "flexible auxiliary, specialising in influencing opinion", yet its days were numbered. By 1972 the organisation had just over 100 staff and faced significant budget cuts, despite attempts at reform.
IRD was eventually killed off thanks to opposition from Foreign Office mandarins and the then Labour foreign secretary, David Owen – though that may not be the end of the story. Officials soon set up the Overseas Information Department – likely a play on IRD's name – tasked with making "attributable and non-attributable" written guidance for journalists and politicians, though its overall role is unclear. Information work was also carried out by "alongsiders" such as the former IRD official Brian Crozier.
The history of IRD's work is important to future debates on government strategy in countering "fake news". The unit's effectiveness is certainly open to debate. In many cases, IRD's work reinforced the anti-Soviet views of some, while doing little, if anything, to influence general opinion.
In 1976, one Foreign Office official even admitted that IRD's work could do "more harm than good to institutionalise our opposition" and was "very expensive in manpower and is practically impossible to evaluate in cost effectiveness" – a point worth considering today.
IRD's rapid expansion from anti-communist unit to protecting Britain's interests across the globe also shows that it's hard to manage information campaigns. What may start out as a unit to counter "fake news" could easily spiral out of control, especially given the rapidly expanding online battlefield.
Government penny pinching on defence – a key issue in current debates – could also fail to match the resources at the disposal of the Russian state. In short, the lessons of IRD show that information work is not a quick fix. The British government could learn a lot by visiting the past.
This article was originally published on The Conversation. Read the original article.